A site still to be studied
Next to the main dirty road that leads to Pizzo d'Evigno, on the slopes of Monte Lago, there is a strip of stones, about 100 meters long and 3 to 7 meters wide. A series of funnel-shaped valleys and carved stones arranged to form small walls, confirm the anthropic origin.
The "structure" runs along an outcrop of solid rock that can be glimpsed beneath the scales. Further below the remains of the ancient mule track that led to Pizzo d'Evigno can be seen.
The area is known to local inhabitants as "Napoleonic trenches", attribution handed down orally and without proven sources.
Wepesto's team, together with Dr. Daniela Gandolfi, hypothesizes that this may be the result of an ancient and continuous extraction of rock.
The theory, however, seems unfounded due to the presence of easily usable stones, scattered throughout the surrounding area.
We invite anyone who has information about it to contact us.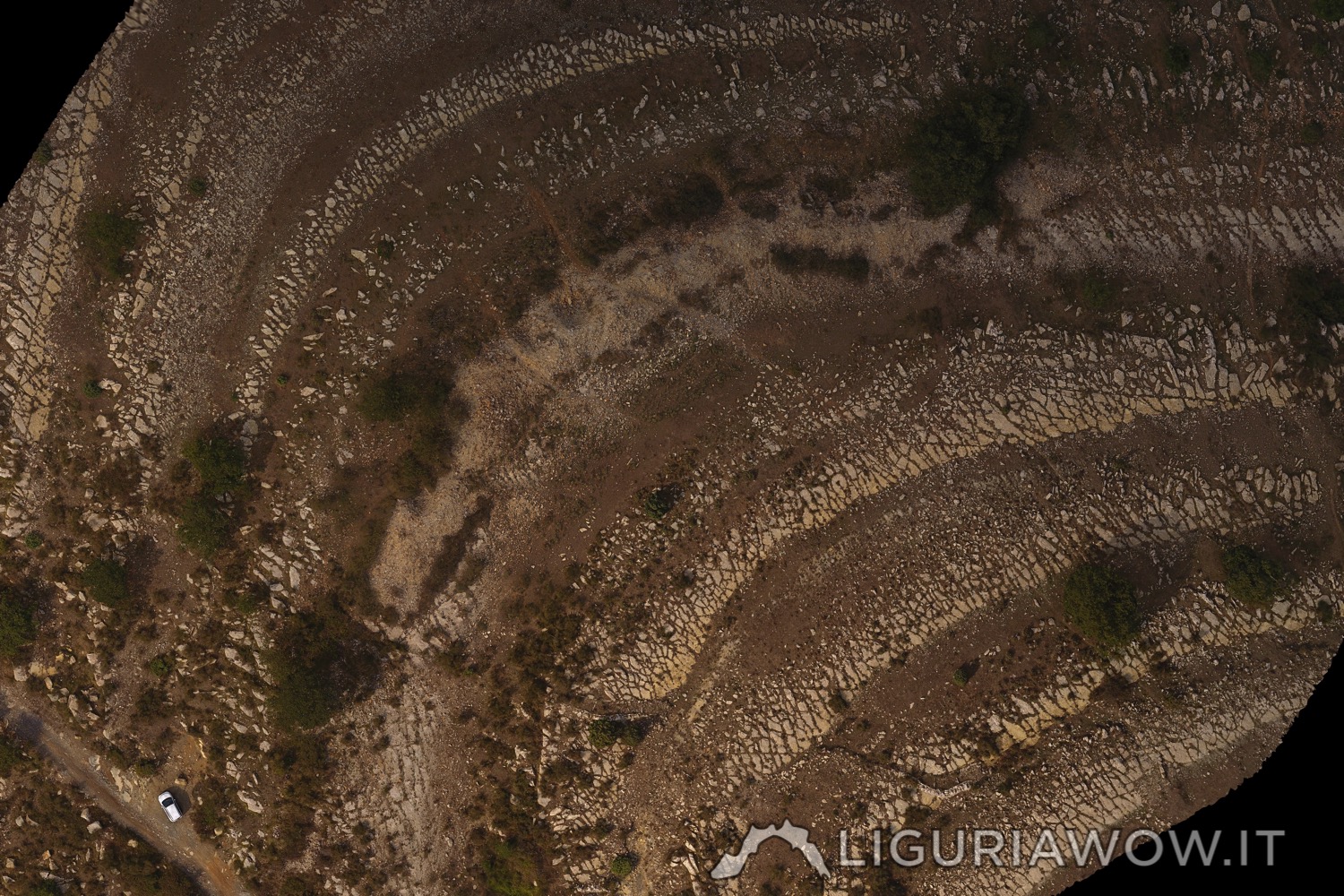 Testo a cura di Corrado Agnese, Nicola Ferrarese. Immagini di Nicola Ferrarese. Col supporto della dott.ssa Daniela Gandolfi.